Funeral Home offered to residents of New Milford, N.J. and surrounding areas.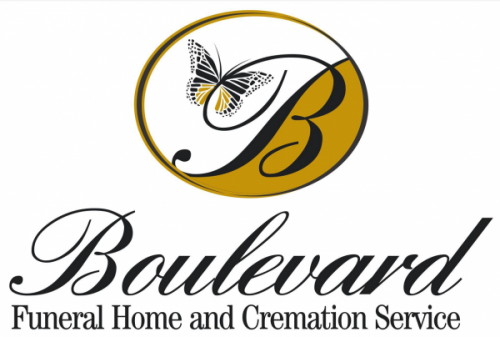 New Milford, United States - June 13, 2018 /PressCable/ —
The caring and experienced professionals at Boulevard Funeral Home and Cremation Service are there to support families through this difficult time. They offer a range of personalized services to suit any family's wishes and requirements. The family can count on them to help plan a personal, lasting tribute to the loved one. And they will carefully guide the family through the many decisions that must be made during this challenging time.
The families are welcome to call them at any time of the day, any day of the week, for immediate assistance. Or, visit their funeral home in person at the family's convenience. They also provide a wealth of information on their web site so one can learn more from the privacy of their own home. https://www.boulevardfuneralhome.com/
Boulevard Funeral Home and Cremation Service knows there are other funeral homes in the area to choose from. But they also know that when choosing the funeral home for their time of need, families who turn to them during a time of loss, or for pre-arrangement services experience their very high standards of service. These standards include transparency in business practices and service pricing. They provide families with well-planned preparations in their time of need. They provide comfortable, recently renovated, beautifully decorated surroundings where families and friends can gather to honor and celebrate the life of a loved one. Helping families in their community to preserve longstanding traditions and customs. Offering innovative, truly personalized services and products. Assisting families and individuals make their pre-arrangement plans. Reaching out to the greater community with educational seminars and grief support programs.
When planning a service, families have many options available to them and Boulevard Funeral Home and Cremation will do all that they can to provide a beautiful and respectful ceremony. No matter the families' choice, they can offer the family a space to join with family and friends in grief, comfort, and love. And above all, they will do their utmost to honor the loved one. They will be happy to go over all the families' options and answer any questions that the family may have.
The overwhelming feelings of despair, disbelief, shock, and numbness caused by the passing of a loved mere words cannot convey. Even when the death is expected, the pain that loss brings can still be devastating. In truth, no one is completely prepared for the death of someone close to their heart.
During this difficult time, there are decisions to be made immediately, arrangements to be coordinated, and a lot of things to be considered for the loved one's final farewell. Boulevard Funeral Home and Cremation Service understands how this may feel overwhelming, especially with the grief one is feeling over the loss. Please know that they are there to help and support each family. They can be contacted at https://www.boulevardfuneralhome.com/ or by calling 201-691-0100.
Contact Info:
Name: Michael W. Mittenzwei
Email: boulevardfuneral@verizon.net
Organization: Boulevard Funeral Home and Cremation Service
Address: 1151 River Road, New Milford, New Jersey 07646, United States
Phone: +1-201-692-0100
For more information, please visit http://www.boulevardfuneralhome.com/
Source: PressCable
Release ID: 359825